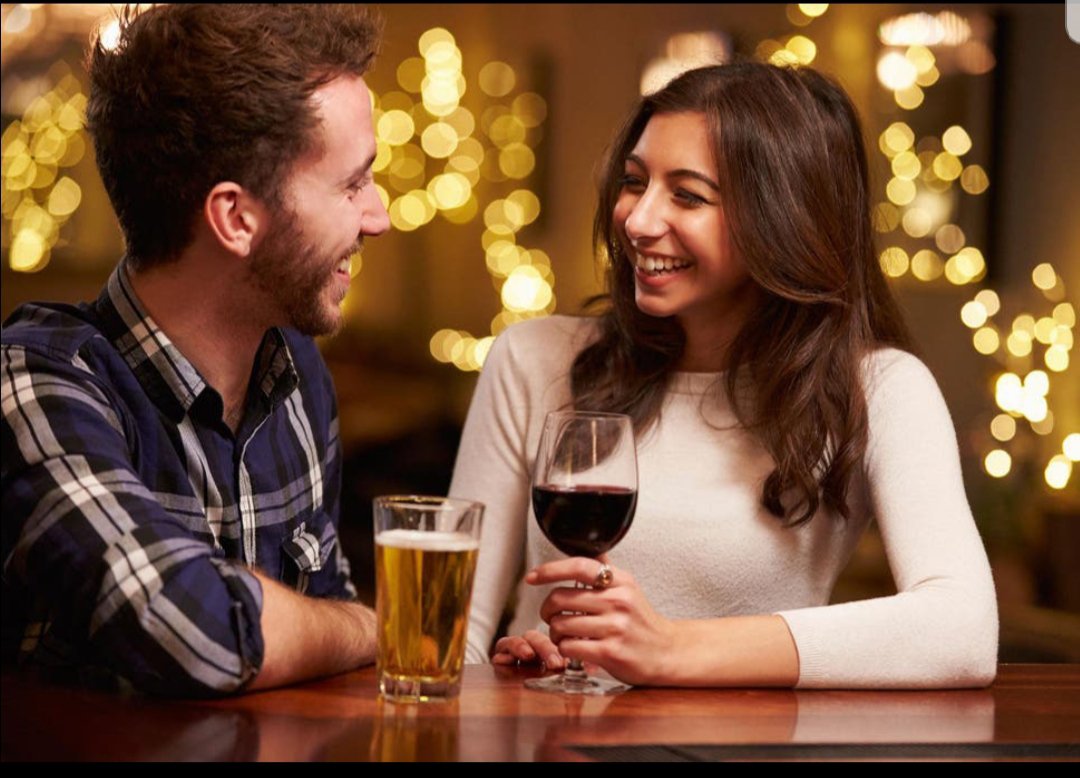 First dates are usually fun. It's like a semi interview, with lots of humour and laughter. If not rectified properly, it can easily go south.
First dates can be really fascinating especially if it's your first date ever. First dates can get really intense and one mostly gets nervous, having little or no idea on topics to discuss, sometimes, anxiety forces you to bring up topics you never should on a first date.
A first date should be kept light and positive. Making a good first impression is crucial for any potential chemistry. Focus on getting to know, but don't interrogate. Your first date determines your bond afterwards. It is important you honour first dates.
My next two articles would focus on IDEAL PLACES TO VISIT ON YOUR FIRST DATE and SUITABLE OUTFITS FOR FIRST DATES.
If you worry about losing your date after your first dates this article will reveal reasons you keep losing your dates.
5 BASIC TOPICS YOU SHOULD AVOID ON YOUR FIRST DATE.
• PAST RELATIONSHIPS.
Making past relationships a subject matter on a first date can lead to poor interaction and would change the countenance of your date. Avoid anything that compares your date to your ex. You are meant to get to know yourselves not to discuss intimacy.
•STATUS OF YOUR EX.
No one is interested in the dignitaries or reputation of your ex. Their financial stability or Instability. That isn't what matters. This might make your date feel inferior or too substantial.
• YOUR IDEAL PARTNER.
Your ideal partner or your choice partner is precisely too early to discuss on a first date. This would make your date feel incompetent. And with this mood, your conversation is gradually losing its spice.
• TALKING NON- STOP
Conversations are meant for two selves, not just one person. So when conversing, let your partner speak also. Ensure your partner do not only answer YES or NO. Make your partner express themselves. And do not continually intrude your date's speeches, it's totally irritating. Be a good conversationalist. Be more of a listener than a talker.
According to Psychology, 'People are more interested in themselves than they are in you". Everyone wants to keep talking about themselves because they find themselves more intriguing. Ask more questions about your date and make your conversation more enthusiastic. With this, you have given your date an amazing sensation and a yearning of you.
• ALWAYS SAY PLEASANT WORDS UNDERMINING HOW IRRITATING YOU FEEL.
Always try to be polite and respectful in your speech, do not be rude. Always wear a smiley face. It gives your date a welcoming Notion. Do not frown or constantly show a sign of apathy. This makes your date feel rejected and uneasy.
Perhaps, your date has a funny accent or has a habit of talking with lips moving in different directions, try as much as possible to avoid laughing. If you probably can't hold it and it's about to blow up, quickly but politely excuse yourself to the lavatory and laugh to your satisfaction then return and be composed. Ensure your date doesn't notice you laughing.
Enjoy your date, and let your dialogue end with a craving to speak more sometime.
OTHER TOPICS TO AVOID ON A FIRST DATE – ACCORDING TO RESEARCH.
• DO NOT TALK ABOUT YOUR FINANCE.
• POLITICS – Just because you feel strongly about certain things, doesn't mean your date needs to hear it.
• RELIGION
• FAMILY BACKGROUND – You may have had a terrible family upbringing. Maybe you had an abusive dad or an alcoholic mom. Whatever the case, do not bring it up. It might end up sounding more like a therapy session.
• MARRIAGE – Don't talk about how you're ready to have kids and get married. This will scare your date away.
• SEX/ SEXUAL EXPERIENCE – Don't talk about how the person turns you on or the number of times you've had sex and how much you enjoy it.
• YOU LOOK BETTER IN PHOTOS
• MY EX AND I USED TO COME HERE ALL THE TIME.
• IS YOUR SISTER SINGLE?
• I'M A FEMINIST
• I DIDN'T THINK YOU WERE MY TYPE AT FIRST.
• AND MANY MORE…
Save some mystery for the second and third dates. Don't forget to enjoy yourself, and let topics of conversation naturally evolve.